If you are reading this, the chances are that you or someone you know is looking for their first apartment. Renting an apartment for the first time is a very fun and exciting experience. However, it can also be stressful for some. Knowing what to look for in an apartment beforehand is key. Keep reading to see 5 amazing tips that you need to know when you are looking to rent your first apartment!
Establish Rent Budget and Renting Needs
The first tip to follow when moving into a new apartment for the first time is to establish a rent budget and your renting needs. When it comes to establishing your rent budget, most people will tell you that you should spend 30% of your income at maximum on rent and renters' insurance. The idea behind doing this is that you can get a nice apartment while still saving money for your future goals.
As equally important as it is to set some money aside in your budget to pay rent, you will also want to make sure that your needs are met when moving into your first apartment. Take some time to determine what you need in an apartment. For example, most pet owners will say that they need a pet-friendly place to live. For others, it is essential to have laundry machines in the apartment building, off-street parking, lots of closet space, and so on.
Build Your Credit Score
The second tip you should consider when moving into a new apartment for the first time is to build your credit score. Building your credit score takes time, so you will want to do this for months in advance before applying for apartments. When building your credit score, it is important to pay your bills on time, have a strong credit mix, dispute credit report errors, and follow other credit score building tips. Having a high credit score is key when renting because most property management companies require a minimum credit threshold that an interested party must meet when applying for an apartment.
Do Apartment Research Beforehand
Research, research, research! Our third tip is to ensure that you do adequate apartment research before signing a lease. In addition to establishing your rental needs, you will want to research other important rental factors. For example, it is a good idea to not only know how much the rent will be each month, but what utilities are not included in the rent. Furthermore, it is a good idea to see if renter's insurance is required, the square footage of an apartment, which appliances are included, if you need a co-signer, move-in-dates are, and whatever else you deem important.
Tour Apartments You Are Interested In
You set your budget, took your credit score into consideration, conducted apartment research, the next thing on the list is to tour potential apartments you are interested in! This is an important step, especially if you are a first-time apartment hunter because tours will give you a greater idea of the size and layout of an apartment. Going on an apartment tour also gives you an extra opportunity to ask any questions you have on your mind because most tours are done through property managers or leasing agents. Likewise, tours will allow you to get an idea of what the environment is like at the overall apartment complex. After all, you will most likely want to feel like you live in a friendly community, so touring apartments will give you more insight into this.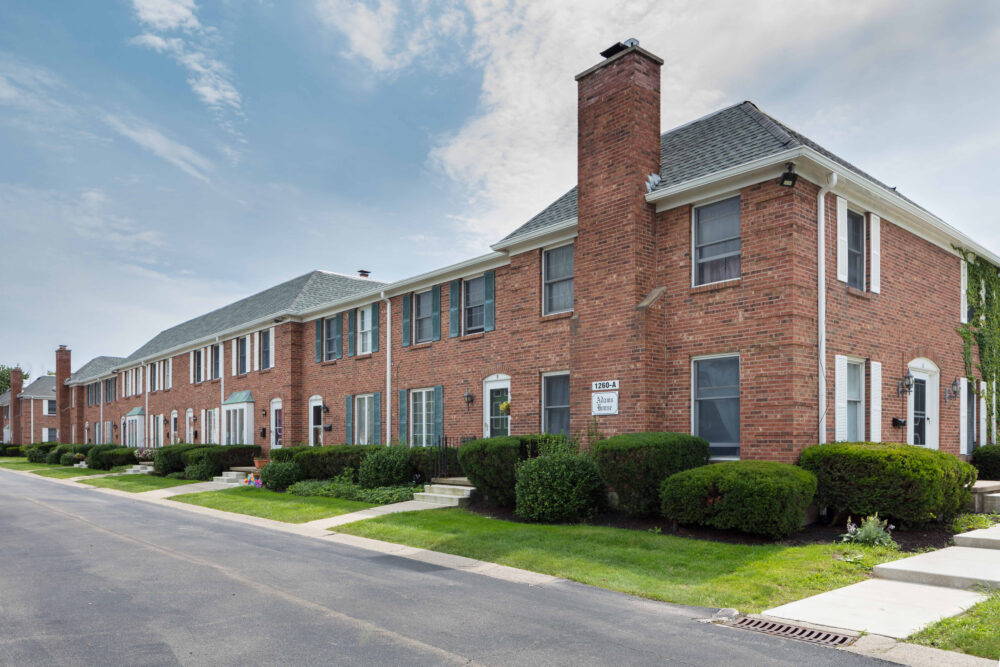 Filling Out the Rental Application
Once you have a couple of apartments you are interested in renting, you will need to fill out the rental application. You might think that applying for an apartment is a long process that is daunting. However, Glendale Communities' rental application process is quick and straight forward. In fact, most apartment applications will require the same information more or less. For instance, most applications will require your personal information and contact information, employment history, references, credit and background check consent, bank information and application fees, and so on. Providing the correct information with the appropriate documentation will allow your application to get processed quickly and without any errors.
Getting your first apartment is a huge milestone, and making sure you get the apartment of your dreams is something you should not weigh lightly. Following the five tips above will help you ensure that you get the optimal apartment for you. Good luck and let the apartment hunting begin!