https://www.glendalecommunities.com/properties/grand-summit/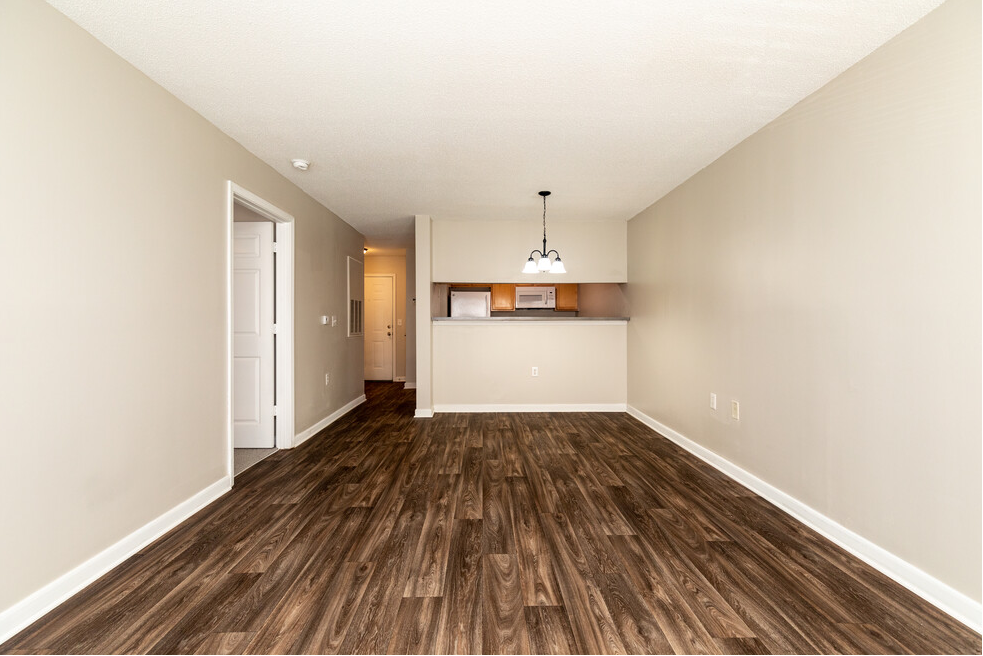 Decorating your living space can be a fun and creative way to show off your personality. Did you recently move into an apartment? Then you'll be familiar with rules set to protect your security deposit, but these rules don't have to make creating a space you love difficult. We've reached out to professionals from all over the nation to give you ideas on temporary apartment upgrades that will make your apartment feel luxurious. From furniture advice to vibrant art choices, we've got you covered.
So whether you're moving into a studio apartment in San Diego, a walk-up apartment in Boston, or are already a renter wanting to elevate your space, read on to learn different ways to upgrade your space along with expert advice to help create a luxury apartment.
Make small changes to easily elevate your apartment
Small changes can make all the difference. Whether that's new curtains or mirrors, nothing is too small to upgrade your apartment space.
Opt for mirrors to create depth
Spector Furniture has been helping people make simple changes to improve their living space for over 132 years in New Haven and surrounding Connecticut cities. To give your apartment a new feel with minimal expense, they suggest adding a mirror to create depth or an area rug to create different domains.
Make any room feel luxurious by adding high-end accessories
Villazzo, a luxury villa rental company servicing Miami and surrounding Floridan cities, recommends incorporating luxury bedside products such as Godiva Chocolates wrapped in gold and Hermes personal care items at arm's reach, so you and your guests feel taken care of. To top it off, add plush and high-quality Frette bathrobes to your comfort room.
Drapery can transform a space
Apartments can be smaller in size, so you'll want to make impactful decisions when choosing window treatments, says Jim Davis Designs, a window treatment company servicing Atlanta, Georgia. "If you have floor-to-ceiling windows in a high-rise, consider floor-to-ceiling drapery or transition/roller shades. We recommend you always bring your eye outside and above the window if you have standard windows. We always achieve this look by placing my drapery rod at least 12 inches above the window and 8 inches outside of the window to give the illusion the window is taller and wider."
Utilize the power of scent to set the tone for your space
Don't overlook the impact of fragrance when looking for temporary apartment upgrades. Candles are an excellent addition for anyone looking to spice up their space.
Burn your favorite candle to set the mood of the room
Flame Candle Co., a Texan candle company, shares, "Our main tip for creating serenity in your space is turning on your favorite music, setting your lighting to the desired effect, and burning your favorite aromatherapy candle to fully enhance the mood."
Find a scent you'll love
Walking into a home that smells good is just another way to make your home seem luxurious, says Earthly Candle, a soy wax candle company. "Burning a scented candle can do just that. Candles aren't just to smell good; they can be aesthetically pleasing and complement any look and feel you're going for."
Whether you use candles, diffusers, or incense, fragrances play a major role in tying a room together and are an easy apartment upgrade to take your space to the next level.
Create a luxury feel by investing in removable wall décor
Wall décor is an excellent alternative to wallpaper and art that could damage the walls. From murals to vibrant art, create a statement piece that your guests will be sure to love.
Bring personality into your space with a large, removable mural
Cardboard Cutouts & Standees, a custom life-sized cardboard cutout, murals, and wall decal company, shares, "Large, vibrant, and eye-catching removable murals and die-cut wall decals are ideal when you want to make a statement without damaging walls. There are so many unique wall designs that can be customized to reflect your preferred aesthetic. These removable decals are fun to apply and easy to remove."
Add wall art that matches your room's color scheme
"If you don't like messy paintings, then the perfect solution is wall art," says JR Decal, a personalized wall sticker company. "Hanging wall art that matches the room's color theme will make your apartment feel luxurious. Try placing large pieces of wall art behind the sofa to bring the space together."
Temporary apartment upgrades bottom line
Upgrading your apartment doesn't have to be complicated. There are many temporary ways to create a luxurious space. Small changes like adding drapery to large windows or new scents can transform any room into a space you'll love.